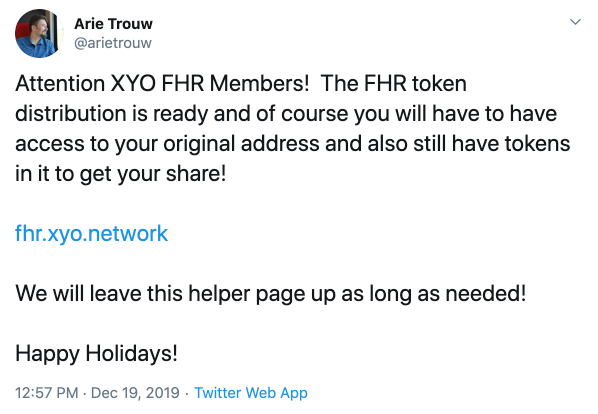 In May of 2019, XYO promised a large token distribution to the XYO FHR in Q4 of the same year. This would be a benefit for those who helped found XYO Network by being among the first token buyers, who purchased XYO tokens directly from XYO, and then held them to help XYO retain its utility and value.
That promise has been fulfilled with the FHR dapp, a decentralized application that allows founding token holders to get a slice of our biggest FHR reward ever.
For full instructions, please be sure to check out the FHR dapp (fhr.xyo.network), and if you have any questions, please check out the FAQ.
If you are a founding hodler, thank you for helping build XYO.